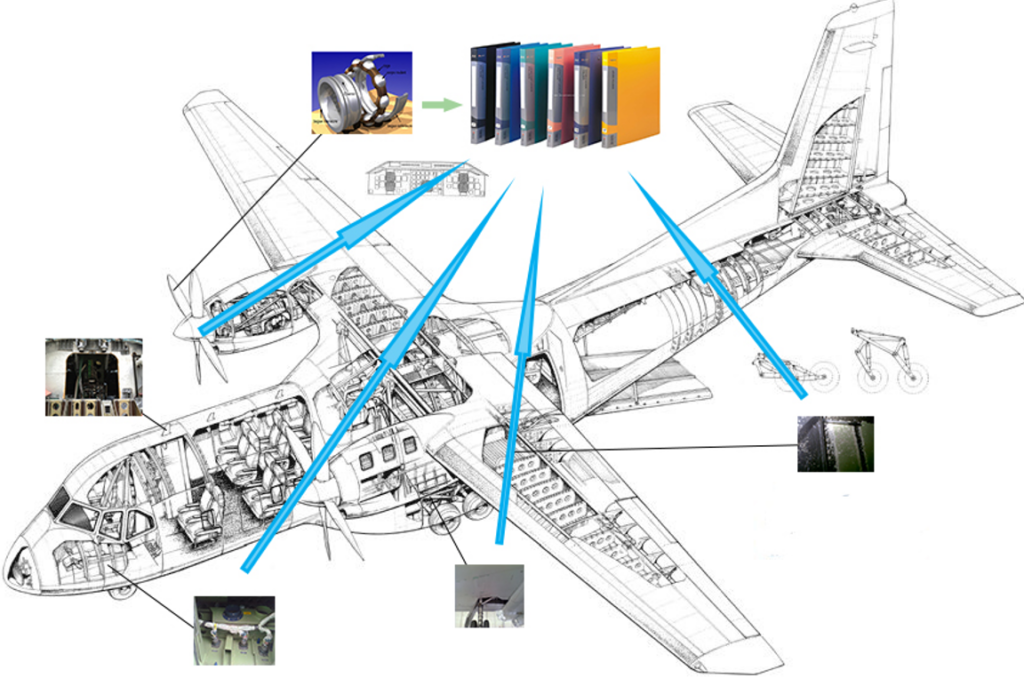 •Cette procédure permet la remise en conformité réglementaire de la traçabilité documentaire de votre appareil. / This procedure allows the documentary traceability of your device to be brought back into compliance with regulations.

•Véritable outil de plus-values sur la cote de votre appareil, il s'agit d'une procédure de classement  d'archivage et d'investigation sur toute la vie de votre appareil et de ses maintenances. / A real tool for capital gains on the rating of yourdevice, this is a filing procedure for archiving and investigation of the entire life of your device and its maintenance.

•Véritable travail d'orfèvre, nous étudions tous les composants, modifications et améliorations apportées à votre avion afin d'en extraire toutes les preuves irréfutables de l'état de navigabilité. / True works of craftsmanship, we sudy all the components, modifications and improvements made to your aircraft in order to extract all the irrefutable evidence of its airworthiness.

•Préalable à toute intégration en gestion de navigabilité. / Prerequisite for any integration into airworthiness management.
•Préalable à l'obtention du certificat d'examen de navigabilité. / Prerequisite for obtaining the airworthiness review certificate.
•Documents de l'état de traçabilité des preuves irréfutables des composants d'un aéronef selon les huit grandes familles rappelées ci-dessous (Cf extraits du MGN) : / Documents of the state of traceability of the irrefutable evidence of the components of an aircraft according to the eight main families recalled below.
•Les Services bulletins MANDATORY – cellule, moteur, hélice. / Mandatory bulletin services (Airframe,Engine,Propeller).
•Les consignes de navigabilité . / Airworthiness directives.
•Les modifications de l'appareil . / Supplemental Type Certifications.
•Les réparations approuvées. / Strutural Repair Manual.
•Les comptes rendus matériels ./ CRM.
•Le suivi des dossiers de travaux. / Work Reports.
•Les certificats libératoires – EASA Form 1 ou FAA Form 8130-3.
•Les « Papiers » de l'avion – CDN, CLN, CEN, LSA. / Handbooks and manuals, aircraft registration forms.